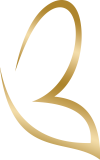 welcome to
belle medical aesthetics
The mission of Belle Medical Aesthetics is to enhance the health, wellness, and natural beauty of each client by providing safe, high-quality care, patient education, and state-of-the-art aesthetic services that help our clients feel and look their best. 
We are a Medical Aesthetics Clinic, working with face, skin, and body. Beyond our clinical expertise, our highly trained medical staff work closely to recognize each patient's personal needs, natural beauty, and uniqueness. Our goal is to enhance your beauty, rejuvenate your youthful glow and slow down signs of aging by creating customized treatments plans. You can receive several aesthetic services and laser treatments, including Botox, Dermal Filler, RF Microneedling & PRP, Laser Hair Removal, IPL/Photo Facials, and more. We are dedicated to using the safest, most advanced innovative, and cutting-edge technology in the industry. 
"We are proud to be the only aesthetics clinic in the area to offer InMode technology including Morpheus8: A Celebrity-favourite Skin Tightening Treatment, Lumecca IPL, Diolaze Hair Removal, and EvolveX Body Remodeling."
Eric Subong MD, Medical Director. Dr. Subong is a board-certified surgeon specializing in Ophthalmology. Hailing from Baltimore, MD, he received both a Bachelor of Science and a Master of Science in Biochemistry and Molecular Biology from the University of Maryland. 
Sheila Wafai BSN, RN is a Certified Aesthetic Nurse who completed her Bachelor of Science in Nursing at Western Washington University. Sheila is compassionate, motivated, growth-oriented, and team-driven, striving to provide exceptional patient care to a diverse patient population. Sheila values the holistic approach to nursing by respecting each patient's unique physical, mental, emotional, social, and spiritual wellbeing and honoring each patient's values, health beliefs, and experiences to optimize the overall quality of life.  
Sheila is a dedicated professional with more than ten years of experience in healthcare. Sheila turned her passion for the aesthetic industry into a rewarding career, as she always loved the idea of working in an environment that inspires positivity and artistry—allowing her to fulfill her creative side while still using her clinical judgment. 
Beyond her clinical expertise, Sheila's most extraordinary talent is her ability to recognize each patient's natural beauty and uniqueness and enhance these features using her advanced injectable skillset. She enjoys understanding her patients' aesthetic goals and creating a treatment plan to make these goals a reality. Her patients love Sheila for her aesthetic eye, philosophy, and warm and friendly personality. 
Eric Subong, MD
Founder and Co-Owner of Belle Medical Aesthetics Medical Director
Sheila Wafai, BSN, RN
Founder and Co-Owner
Realize Your Beauty Potential