Modern Space, Innovative Treatments & Honest Expertise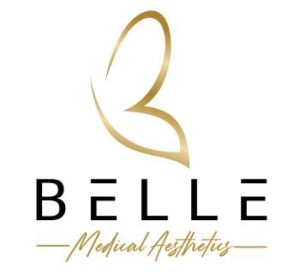 Botox Cosmetic
Wrinkle relaxers are injected into facial muscles to relax or weaken the muscles that form wrinkles. They reduce wrinkles between the eyebrows, forehead, and the crow's feet around your eyes.
Dermal Fillers
Dermal fillers create a smoother or fuller appearance. Top choices include JUVÉDERM VOLUMA® XC , JUVÉDERM VOLLURE™ XC , JUVÉDERM VOLBELLA® XC , JUVÉDERM® Ultra XC.
Microneedling with PRP
The only FDA-approved device, Skinpen by Bellus, is a non-surgical solution to lift, tighten and tone the skin.
PRP Therapy
Platelet-rich plasma (PRP) is a treatment used to restore hair growth.
Laser hair removal
Diolaze Laser Hair is the leader in laser hair removal. It removes hair by exposing pulses of laser light to destroy the hair follicle.
Morpheus8
A celebrity-favorite skin tightening treatment! Transform your aging skin with Mopheus8 to get a tighter, smoother, and firmer appearance.
IPL Facial
The Lumecca IPS improves the appearance of age spots, vascular lesions, rosacea, freckles, sun damage, and more.
Evolve
EvolveX Body helps men and women to tighten skin, eliminate excess fat, and tone the muscles.
We care about your comments and suggestions. Please feel free to contact us using this form. We're looking forward to hearing from you.
Realize Your Beauty Potential
Sheila did a wonderful job on my lips. She is friendly, professional & informative with a great attention to detail. Her consultation & follow up are a great addition to her services. I am very happy with the outcome. I would recommend her to anyone looking for fillers.
What's fantastic experience! Sheila is incredibly talented and so sweet, spends the time explaining what to expect and after care, which you rarely find. Her technique will leave you with results you're thrilled with. What a huge difference from my prior filler experience. I will certainly be back!
Sheila is hands down the best esthetic professional in town and is the only one I trust. Her results are natural and consistent every time. She is so detail-oriented and professional, not to mention personable. If you're looking for a confidence booster, give her a visit!
Loved my experience with Sheila! First time for filler and she was very knowledgeable and so calming! You can tell she genuinely cares about her clients wants and expectations!
You are made to feel comfortable, cared about and never talked in to receiving services you didn't want. Sheila is very knowledgeable and kind and really cares about your concerns and how you feel. I would highly recommend Belle Medical Aesthetics.